Small Ship Cruise Experts from The Cruise Village
Tall ships, small ships, mega yachts & gulets! Cruise on board a smaller ship & you'll enjoy greater intimacy with fellow passengers, crew and cruise ports too!
Cruising can be intimate. It can be personal. Cruising can take you off the beaten path and open a world of adventure and exploration. At least, it can when you choose a small ship cruise. From the freedom of a Turkish gulet to the heritage of tall ships and the splendour of mega yachts, experience more. Discover small ship cruising with Small Ship Cruise Experts.


Press Esc to close
Send an Enquiry
Enter your details in the boxes below giving us as much detail as possible. Our cruise team will respond to your questions as soon as possible.
Form error please check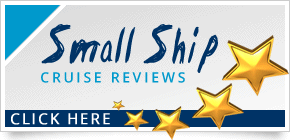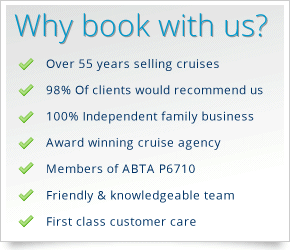 The World's Finest Small Ship Cruises
There's a freedom that comes in-built with every small ship cruise. There's the freedom of exploration, because a small ship can access the harbours and waterways a bigger liner can't. There's the freedom to control every aspect of your holiday, from where you eat, to the pillow on which you rest your head and even the course your captain sets next. And there's freedom to relax, because small ship cruising offers the sort of personal, attentive service that means the crew don't just know your name; they know your favourite tipple and how you want it served.
2017, 2018 & 2019 Cruise Offers
Think small ship cruising is something reserved for those with only the deepest pockets? Think again. Because many small ship cruises are all-inclusive, the price you pay covers everything from gourmet food and fine wines to on-board entertainment and even gratuities. Which means the total price you paid for your last cruise could be no more than the price you'll pay for this.
Discover more
A small ship can venture along waterways and dock in harbours big liners can't. That means more of the world is ripe for your discovery, and we've sourced the very best destinations to help you discover more. Sail the history of Ancient Rome or Greece. Cruise the Caribbean or the Panama Canal. View the Northern Lights off the coast of Norway, or trace the coasts of Turkey or north-east USA. They're the journeys at the top of your 'to-do' list. And they're better when you do them on a small ship cruise.
At Small Ship Cruise Experts, we work harder to find you better deals on 2016 & 2017 small ship cruises. Cruises like these:
| Cruise | Date | Cruise Line | Fares from | |
| --- | --- | --- | --- | --- |
Talk to the experts
Expedition cruises. Discovery cruises. Take it easy and relax on deck cruises. There's no one type of small ship traveller. And there's a bewildering variety of cruise destinations and ship types from which to choose. Small Ship Cruise Experts make it easy. Call us, and we'll help you find your most memorable cruise yet.
Call us on 0800 810 8482 or use our mobile friendly number 01253 340 912 and discover why, time and again, people recommend Small Ship Cruise Experts.